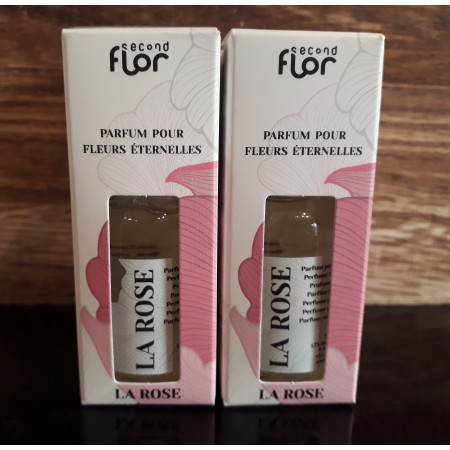 Anne Duchâteau europe offers in exclusivity the first perfume for stabilized flowers. It allows you to add a fresh and natural scent of garden rose to your stabilized flowers.
Fragrance: Garden rose fragrance
Packaging: 1 bottle of 15ml in individual packaging
Use: To add the fragrance, place the bottle a few centimeters above the flower. Drop one or more drops of perfume into the heart of the flower. This perfume has been developed in order not to degrade the texture and colour of the flower.
Evolution in time: The perfume for eternal flowers lasts in time and only fades after several months, even in the open air.